NJIA WANAZOTUMIA HACKERS KUIBA PASSWORD YAKO,JINSI YA KUJILINDA NA NAMNA YA KUIMALISHA USALAMA WA AKAUNTI YAKO,SOMA HAPA
Siku hizi watu wanaona kuhack ni kama fashion, au kama sifa. Wrong. Pengine ni kwa sababu nchini Tanzania hakuna sheria nzuri dhidi ya hackers wa websites (ambao sio wengi kwa sasa TZ) na wale wa accounts. Hawa wa accounts ndio kama utitiri kwa jinsi walivyozagaa. Mtu kachungulia password yako ulivyokuwa unaandika, baadae anaingia kwenye account yako and the next thing you know na yeye anajiita hacker. Seriously?
Anyway, back to the topic: Njia watumiazo hackers
1. Phising(inatamkwa "fishing")
Hii ni njia ambayo hutumiwa na wengi sana hasa kama anayetaka kumdhuru siyo makini au hana ujuzi sana wa masuala ya technology. Nasema hivi kwa sababu mimi binafsi nimekuwa nikitumia njia hii kwa miaka kadhaa na kadri muda unavyozidi kwenda watu wanazidi kuelimika hivyo inapoteza nguvu.
Kinachofanyika kwenye phishing ni kwamba, hacker anatengeneza ukurasa unaofanana sasa sawia na ukurasa halisi wa website anayotaka kujua password yako. Mfano halisi ni facebook. Hacker atatengeneza ukurasa unaofanana na wa facebook kwa KILA KITU kiasi kwamba utashindwa kugundua tofauti yoyote ile (ipo, nitakuonyesha). Basi, wewe utakachofanya ni kuweka username yako na password kisha utalogin. Ule ukurasa feki utachukua username na password zako na kumpelekea yule hacker, kisha wewe utakupeleka kwenye ukurasa wako wa facebook. Kama kawaida.
Angalia hizi kurasa mbili:
FEKI
ORIGINAL
Utajiuliza, "anawezaje kutengeneza page inayofanana KAMA facebook yenyewe? It's pretty easy actually lakini nikitoa maelekezo itakuwa kama ninachochea wizi, so…..NO.
Jinsi ya kujikinga:
It's quite easy! Kama nilivyosema mwanzo. Hii trick ni kwa mtu asiye na uelewa sana na tech. Mambo ya kuangalia ni haya:
Adress ya ukurasa feki siku zote itakuwa tofauti na original. The original facebook address ni www.facebook.com na address nyingine yoyote isiyo na address hiyo basi siyo original. Kuna vitu vingine vingi vinavyotofautisha page feki na halisi.Take a look below:
1. Address sio ya facebook. Angalia pale juu kwenye www utaona ni website nyingine kabisa
2.Page ya login ya facebook(sio homepage) ina title ya "login"(nimeelezea kwenye picha). Ila hii feki, au nyingine yoyote, ina title tofauti. Angalia tofauti ya muunganiko wa maneno.
3. Chini kwenye copyright napo ni tofauti. Kwenye page original copyright information inabadilika na mwaka ila ile feki mwaka ule iliyotengenezwa ndio hiyo hiyo.
4. Lugha zilizowekwa kwenye footer ni tofauti.
Hayo ni machache yanayoonekana kirahisi ambayo unaweza kuyachunguza. Hivyo, ukitumiwa link na ikakupeleka kwenye ukurasa wa facebook, usikimbilie tu kuweka details ila angalia hivyo vitu kwanza. Aliyekutumia anaweza akawa anataka kukuibia password tu.
2. Keylogging
Hii ni njia nyingine ambayo yenyewe ni ngumu kiasi kutambulika kwa haraka, lakini unaweza kujua. Keylogging yenyewe inatumia kitu kinaitwa keylogger ambayo ni software. Hacker anaiweka hiyo keylogger kwenye computer na yenyewe inachofanya ni kurecord keystrokes zinazochapwa kwenye keyboard. Let me explain:

Kila kitufe unachobonyeza kwenye keyboard kabla hata haujaona kwenye screen huwa kwenye binary form. Hii ni hupelekwa lugha ya computer inayotumia namba 0 na 1 tu. Ina maana, ukiandika labda "g", kwenye computer inaenda kama 01100100 na kisha inakuwa interpreted halafu ndio inakuja kwenye screen sasa kama "g". Hii inamaanisha, hata password yako ukiwa unaiandika, labda password yako ni 'givenality', kule itaenda kama 01000111010010010101011001000101010011100100000101001100010010010101010001011001 (hii sijabuni ila ndio neno 'givenality' lilivyo in binary language). Kwa vile ni password ina maana kule inakuwa interpreted halafu kwako itakuja kama **********. Sasa hizi keyloggers zinachofanya ni kwamba, punde baada ya kuwa interpreted, inazidaka herufi kabla hazijaja kwenye screen halafu ndio zinatokea pale kama *********. Ina maana,hacker yeye atakuacha uingie kwenye account yako kwenye hiyo computer, kisha yeye atakuja kwa urahisi tu na kufungua keylogger yake kuangalia imedaka nini na nini. "Ahaa!" Yes, ndio wanavyofanya, hivyo usiwe unajiaminisha kirahisi rahisi ukipewa computer/laptop na mtu tena hasa hapa Bongo na wewe unaenda tu.
Jinsi ya kujikinga:
Kila keylogger ina login screen ambayo aliyeiweka itabidi aweke password ndio aingie. Huwezi kuingia lakini unaweza kujua kama ipo. Kwenye windows, bonyeza Ctrl + Alt + Shift + M kwa wakati mmoja (zishikirie). Ukiona inakuja screen inataka uweke password, basi jua hiyo computer imewekewa keylogger na sio salama.
Hizo ndio njia kuu mbili ambazo hackers wengi hasa wa Tanzania hupenda kutumia, especially wale wanaojifunza. Kwa vile sasa hivi umeshajua na jinsi ya kujilinda, account zako hazitakuwa na matatizo tena.
3. Stealer's
Almost 80% percent people use stored passwords in their browser to access the Facebook. This is quite convenient, wakati fulani inaweza ikawa extremely dangerous. Stealer's are software's specially designed to capture the saved passwords stored in the victims Internet browser.
4. Session Hijacking
Mara nyingi hii inatokea kama unaaccessing Facebook on a http (non secure) connection.In Session Hijacking attack, a hacker steals the victims browser cookie which is used to authenticate the user on a website, and use it to access the victims account. Session hijacking is widely used on LAN, and WiFi connections.
5. Sidejacking With Firesheep
Sidejacking attack went common in late 2010, however it's still popular now a days. Firesheep is widely used to carry out sidejacking attacks. Firesheep only works when the attacker and victim is on the same WiFi network. A sidejacking attack is basically another name for http session hijacking, but it's more targeted towards WiFi users.
6. Mobile Phone Hacking
Ma milioni ya watu wanaotumia facebook wanaaccess kupitia simu zao. In case the hacker can gain access to the victims mobile phone then he can probably gain access to his/her Facebook account. Their are a lots of Mobile Spying softwares used to monitor a Cellphone. The most popular Mobile Phone Spying software's are: Mobile Spy, and Spy Phone Gold.
7. DNS Spoofing
If both the victim and attacker are on the same network, an attacker can use a DNS spoofing attack and change the original Facebook page to his own fake page and hence can get access to victims Facebook account.
8. USB Hacking
If an attacker has physical access to your computer, he could just insert a USB programmed with a function to automatically extract saved passwords in the Internet browser.
9. Man In the Middle Attacks
If the victim and attacker are on the same LAN and on a switch based network, a hacker can place himself between the client and the server, or he could act as a default gateway and hence capturing all the traffic in between.
10. Botnets
Botnets are not commonly used for hacking Facebook accounts, because of it's high setup costs. They are used to carry more advanced attacks. A Botnet is basically a collection of compromised computer. The infection process is same as the key logging, however a Botnet gives you additional options for carrying out attacks with the compromised computer. Some of the most popular Botnets include Spyeye and Zeus.
Jinsi ya kutengeneza Password nzuri na salama
Mara nyingi watu wamekuwa wakiibiwa account zao za mitandao kutokana na kutumia password isiyokuwa na protection ya kutosha. Wengi hudhani kuna ni ujuzi wa aliyeiba password ndio umesababisha hilo lakini honestly, ni wewe mwenyewe.Katika dunia hii, ukiachana na Tanzania, Internet security imekuwa ni jambo ambalo wegi huwa hawalipi kipaumbele na huishia kutengeneza password ambayo 'ataikumbuka kirahisi'. Ok so may be utaandika labda "mnazimmoja" au "walinazi" kwa sehemu unayoishi au chakula ukipendacho.

But, does that mean hii password haiwezi kuwa nzuri zaidi? Mambo ya kuzingatia utengenezapo password ni haya:
1. UREFU WA PASSWORD YENYEWE
Password nzuri inabidi ianzie herufi 8 kuendelea. Kadri password yako inavyozidi kuwa ndefu ndio kidogo strength inaongezeka na inamuwia vigumu mtu mwingine kuotea. Maneno mafupi kama "matairi" au "given" si salama kutumia kama password, be creative!

2. USITUMIE MANENO YALIYOZOELEKA
KAMWE! Epuka kabisa kutumia maneno yaliyozoeleka. Sio tu kwa sababu mtu anaweza kuotea kwa urahisi ila kwa sababu pengine sio mtu anayeotea, pengine ni computer. Kuna kitu fulani tunakiita "Dictionary Attack", hii ni tool ambayo hujaribu KILA NENO lililopo kwenye dictionary kwenye sehemu ya password.

So kwa mfano username yako ni "givenality"(ambayo inaonekana na kila mtu, obviously), mtu ataenda kwenye login na kuandika kwenye sehemu ya username "givenality" na kwenye sehemu ya password atafungulia hiyo tool ambayo itajaribu kila neno kwenye dictionary. Unaona ninachomaanisha eeh?

Na ndio maana nashauri kamwe usitumie neno lililo sahihi gramatically (kosea hata spelling kwa makusudi!). Personally nimeiboresha hii tool na inajaribu mpaka maneno ya kiswahili na aina za vyakula, mboga, etc (hehehe!)

HIZI NI BAADHI YA PASSWORD ZINAZOTUMIKA SANA KWENYE INTERNET MIONGONI MWA WABONGO:
password
123456
12345678
1234
qwerty
12345
facebook
tanzania
112233
football
ufunguo
abcd
696969
abc123
(jina la kwanza)
(jina la pili)
master
jennifer
111111
jordan
superman
1234567
3. USIIHUSISHE PASSWORD YAKO NA WEWE
Ni jambo ya kawaida kwa watanzania wengi kutumia password either majina ya watoto wao, mwaka wa kuzaliwa, mke/mume/ au majina yake mawili. Si salama. Kwanini? Ni kwa sababu yule jirani yako akitaka kuingia kwenye account yako password za kwanza atakazojaribu ni hizo.
Baada ya kuzingatia hivyo, twende sasa kwenye mbinu za kutengeneza password nzuri.
I: NJIA NDEFU NA NZURI ZAIDI
1. Tunga mpangilio wa maneno/sentensi, kisha cheza nao Fikiria kuhusu sentensi unayoweza kuikumbuka kirahisi (relax, hatutatumia sentensi yote). Kwa mfano:
"Katika watanzania ambao hawajawahi kupanda ndege mimi nimo"
Ukishapata sentensi kama hiyo chukua herufi ya kwanza ya kila neno kwenye sentensi. Hivyo:
"kwahkdmn"
Sasa hivi imeanza kuwa nzuri na inayokumbukika, na ina herufi 8!
2. ONGEZA NA NAMBA KUIBORESHA
Password yetu "kwahkdnm" ni nzuri, na kufikia hapo, Dictionary-attack haiwezi kuipata (wala yangu niliyoboresha haiwezi pia!) ila tunaweza kuboresha zaidi na namba. Unaweza kuweka namba labda mwanzoni, mwishoni, au hata katikati. Mfano;
"1kwah2kdmn3"
Password ni ile ile ila nimeongeza namba 123 mwanzoni, katikati, na mwishoni. Nimeanza na namba, nikaandika herufi 4, nikaweka namba tena, kisha nikaandika herufi zilizobaki, na nikamalizia na namba tena! Kuna ambaye anaweza kuotea hiyo? Ukiachilia namba 123, unaweza weka mwaka wa kuzaliwa au namba mgongoni za wachezaji wa simba/yanga unaowapenda, baadhi ya tarakimu kwenye namba yako ya simu, n.k.
3. WEKA ALAMA NYINGINE ZA ZIADA
Kama umeridhika kufikia hatua ya pili, ni sawa pia. Lakini kama unataka yenye nguvu, tuendelee. Sasa, unaweza weka zile alama zitumiwazo mara chache sana. Labda kama asilimia (%) au kiulizo (?) au dola ($). Mimi nitatumia mshangao (!). Hivyo basi;

"1kwah2!kdmn3"

Notice nimeweka alama ya mshangao katikati baada ya namba "2″.

Imetulia. Unaweza kuendelea? Twende!

4. HERUFI KUBWA NA NDOGO

Hii ndio hatua ya mwisho itakayopendezesha password. Changanya herufi kubwa na ndogo. Unaweza kuamua haerufi ya kwanza na ya mwisho ziwe kubwa. Mfano;

"1Kwah2!kdmN3"

Kuna mtu dunia hii anaweza kuotea password hiyo?

Sasa password yetu imekamilika!!

II NJIA FUPI, SALAMA PIA.

Kama wewe huwezi kukumbuka password ya namna hiyo basi tumia njia hii ambayo ni salama pia, lakini sio kama ya kwanza kwa sababu hauna tarakimu:

1.Tafuta Maneno Mawili Mafupi

Kama hatua za juu ni ngumu au huwezi kumudu kukumbuka namna hizo, tafuta maneno mawili mafupi au moja refu. Mfano:

"majani", "mabichi"

Kisha yaunganishe hayo maneno, hence:

"majanimabichi"

2. Replace baadhi ya herufi na namba

Chukua password yako, (in our case, "majanimabichi") then katika baadhi ya herufi badilishana na namba. Mfano:-

"m4j4n1m4b1ch1"

Hapo juu herufi zote za "a" nimezibadilisha na namba "4″ (huwa nachukulia A na 4 zinafanana, so haitakuwa kazi kukumbuka). Pia i nimeibadilisha na 1. Password imekamilika! Unaweza ukawa mjanja na kuchanganya herufi kubwa na ndogo ili iwe ngumu zaidi.

Kwa mimi ningeshauri utumie njia ya kwanza kwa sababu ndio nzuri zaidi. Itaichukua computer muda mrefu zaidi kubashiri password iliyotengenezwa kwa njia ya kwanza kuliko ya pili.
NAMNA YA KUUNGANISHA IPAD KWENYE TELEVISION YAKO
Je una iPad yako na ungependa kuinganisha na TV yako au Projector yako ili uangalie video au picha kwa ukubwa zaidi? Basa hilo linawezekana kabisa. Unaweza kuunganisha iPad yako na TV au Projector yako kwa kutumia Apple Digital AV adapter iliyo na waya za HDMI ili kuunganisha iPad ya ko na TV au Projector.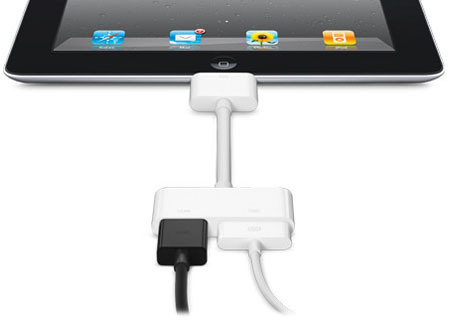 Ipad iliyounganishwa na Apple Digital AV cable
Hatua ya kwanza chomeka cable yako katika iPad kisha, chomeka katika Tv yako. Ukishamaliza kuunganisha Ipad yako na Tv au Projector yako, fungua App yako ya Youtube na uanze kuangalia video kupitia TV yako. Au unaweza angalia picha au hata movie ni wewe tu kuchagua ufanye kipi.

Unaweza kuchagua ni kwa aina gani iPad yako ionyeshe video katika TV yako. Mipangilio (Setings) hutofautiana kutoka aina moja ya TV hadi nyingine

MUANDISHI WA MAKALA HII TEMBELEA: TECHNOHAMA TANZANIA




HOW IT WORKS JUST FOLLOW THESE 7 STEPS:-
First of all disconnect your internet connection and

Remove

modem or Disconnect that Ethernet

Cable

. it is very necessary that to get lifetime Key of Kasper sky internet security 2012 .(copy this post and save it to notepad)
Delete the existing key (If You Have)
Now Open Kaspersky 2012 product Then Click on (Either KIS or KAV) settings
Un-check the "Enable protection" Check box
Go Then "Options' In the settings window itself , And uncheck Below Line
a) "Enable Self-Defense"
"Disable External service control"
Goto

Start

>Run>Type "regedit">
Now enter then find
HKEY_LOCAL_MACHINE>SOFTWARE>KasperskyLab>
environment
.
From Right list >>
double
click on "ProductStatus"
Then , in the "Value Data" Field . replace "Released" with "Beta" and click OK
Now again Open Kaspersky 2012 product And Go settings Now Check Below these check boxes :-

i)"Enable protection" (In "Protection" sub menu)
ii)"Enable Self-Defense" (In "Options" sub menu)
iii)"Disable External service control" (In "Options" sub menu)
Click on "OK"
Close the error message saying that "Protection is not running" .
Couse ot Error massage that, you have not installed any key and the product is not registered also
NOTE:- You must Restart your PC Other then it will not work properly
Now , after restart , Open Your Kaspersky product .
Then click On License" (Somewhat in the middle in the bottom)
Click on "Activate new license"
then click on "Activate Beta License"
then click on "Next"
From Now You will Not Blacklist you will get 30 Days Genuine Key .Just click on Activate beta license and click on .Next . That's it The kaspersky server will give u an new 30 days genuine key . So Enjoy!!!
How to Defrag a Hard Drive